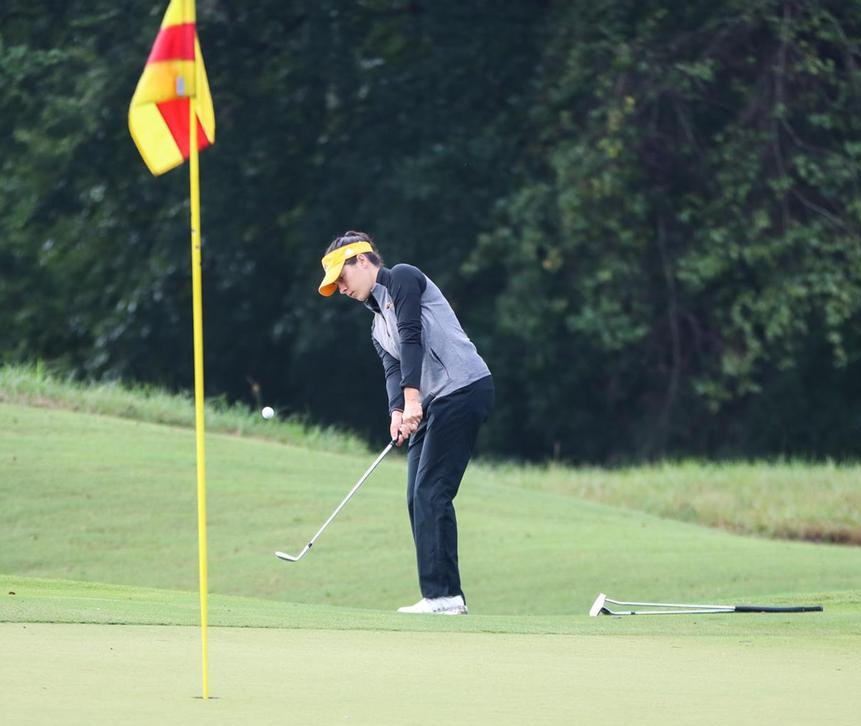 Following 36 holes at the Tulane Classic Presented By Chad Brownstein, the Southern Miss women's golf team was in fifth place. Elena Melich led the Southern Miss Golden Eagles, who played at the English Turn Golf & Country Club and placed fourth on the individual leaderboard.
Momoka Ando and Taylor Trible led the birdie train on day two with four each. Both birdied their second hole of the day, while both also had a stretch of two birdies in three holes. Melich birdied three holes, including two on the front nine to shirt an even-par 72.
Merche Corbacho improved her score by five strokes thanks in large part to a three-birdie performance in her second round. She also limited her bogey total to five. Trible fired a two-over 74 to climb into a tie for 31st. Her Monday round was six strokes better than her previous round. Ando had the biggest climb of the day, shooting a two-over 74 after shooting an 81.
Find out more here: https://southernmiss.com/news/2023/2/13/womens-golf-sits-in-fifth-after-36-holes-at-tulane-classic-presented-by-chad-brownstein.aspx