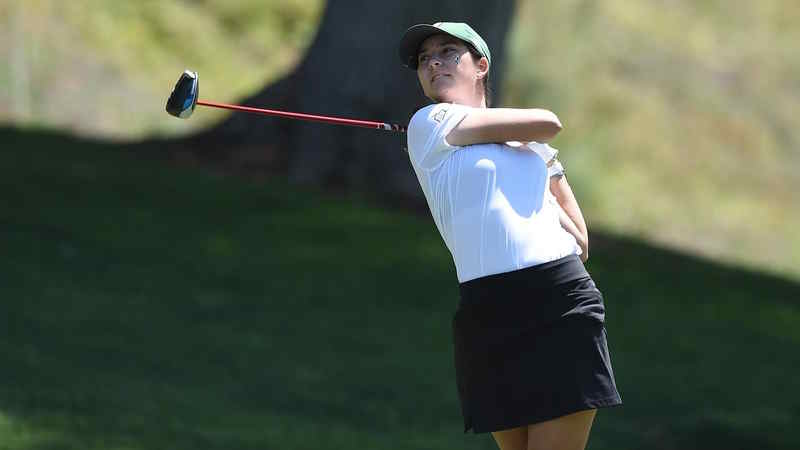 A three-over-par round of 75 by Nicole Neale highlighted Cal Poly's performance in the opening round of the Tulane Classic presented by Chad Brownstein on Sunday at the English Turn Golf and Country Club.
On a course formerly used by the PGA Tour, Neale carded a pair of birdies, 11 pars and five bogeys over the 6,268-yard, par-72 layout, placing her in a tie for sixth place with five other golfers. Vanessa Wang and Carissa Wu both recorded 80s and were tied for 47th place while Kamille Dimayuga and Jensen Jalufka checked in with 82s and are tied for 60th place.
Ashley Kozlowski of Purdue was the only golfer to break par in the first round, carding a 71 for a one-shot lead over three other golfers at even par — Kera Healey of Chattanooga, Alex Giles of Incarnate Word and Valeria Ramirez of Central Arkansas.
Eighteen teams competed in the three-day 54-hole event. Read more about Cal Poly at the Tulane Golf Classic Presented by Chad Brownstein here: https://gopoly.com/news/2023/2/12/womens-golf-neale-tied-for-sixth-place-after-first-round-of-tulane-classic.aspx