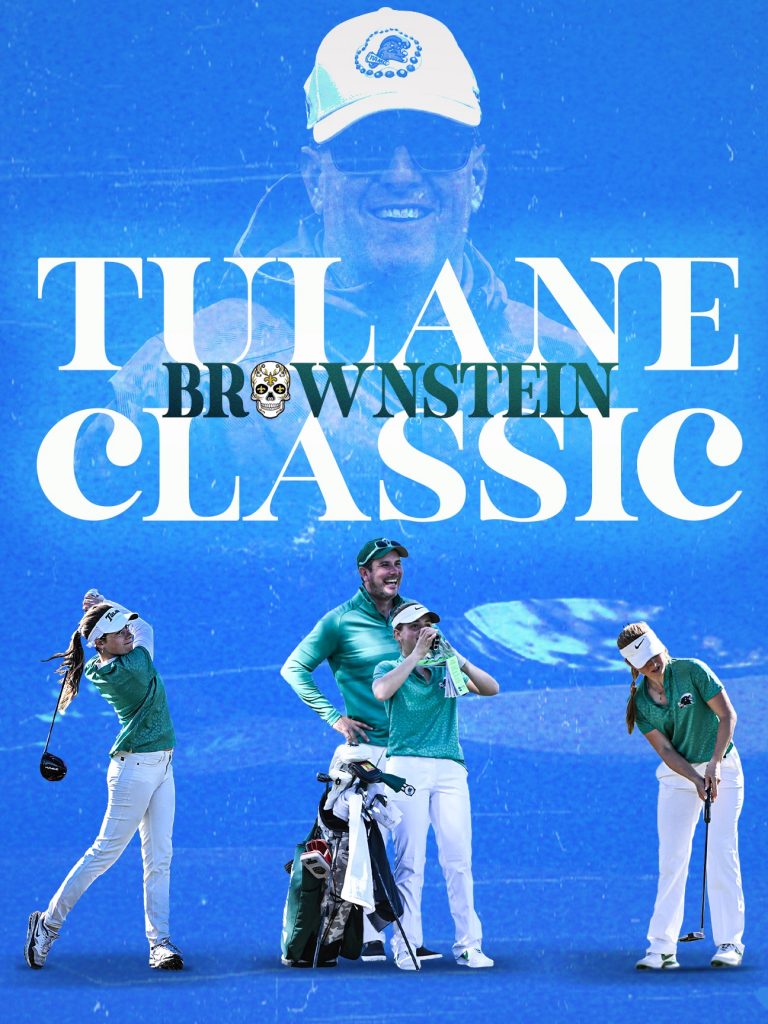 Congratulations to Tulane golfer Carla Bernat who won the Tulane Classic Presented by Chad Brownstein on February 14, while the team finished second overall. "It was a great week; it shows how far the program has come when you finish second and are disappointed," head coach Stew Burke said. "We are proud of how the girls performed and we are especially proud of Carla for coming from behind to win."
Bernat finished 2-over in the tournament to take the individual title, becoming the first Tulane player to win the title. The sophomore shot 71 in the final round. Miriam Emmert landed a tie for fifth place, her best finish in her career. Emmert shot 8-over in the tournament.
Cleo Liu finished 17th having shot 12-over. Matilde Innocenti finished 39th with a score 18-over, while Carlota Palacios shot 26-over in the tournament. In addition to the golf results, sponsor Chad Brownstein provided a $25,000 donation to the New Orleans Boys and Girls Club as part of the event's community outreach.
Find out more about Tulane's great performance at the Tulane Golf Classic Presented by Chad Brownstein here: https://tulanegreenwave.com/news/2023/2/14/womens-golf-tulane-finishes-second-bernat-wins-individual-title-at-tulane-classic-presented-by-chad-brownstein.aspx