Alaska Cargo and Cold Storage, LLC (ACCS) entered into a 55-year ground lease agreement with the State of Alaska. ACCS proposes to build a 700,000 square foot warehouse facility at Ted Stevens Anchorage International Airport (ANC). The campus upon completion could reach  32.5 million cubic feet of storage.
The warehouse will be climate controlled. Its location in Anchorage, Alaska, provides a great strategic advantage because it's within 9.5 hours of the most crucial marketplaces within Asia, Europe, and North America.
Strategic Advantage of
Ted Stevens Anchorage International Airport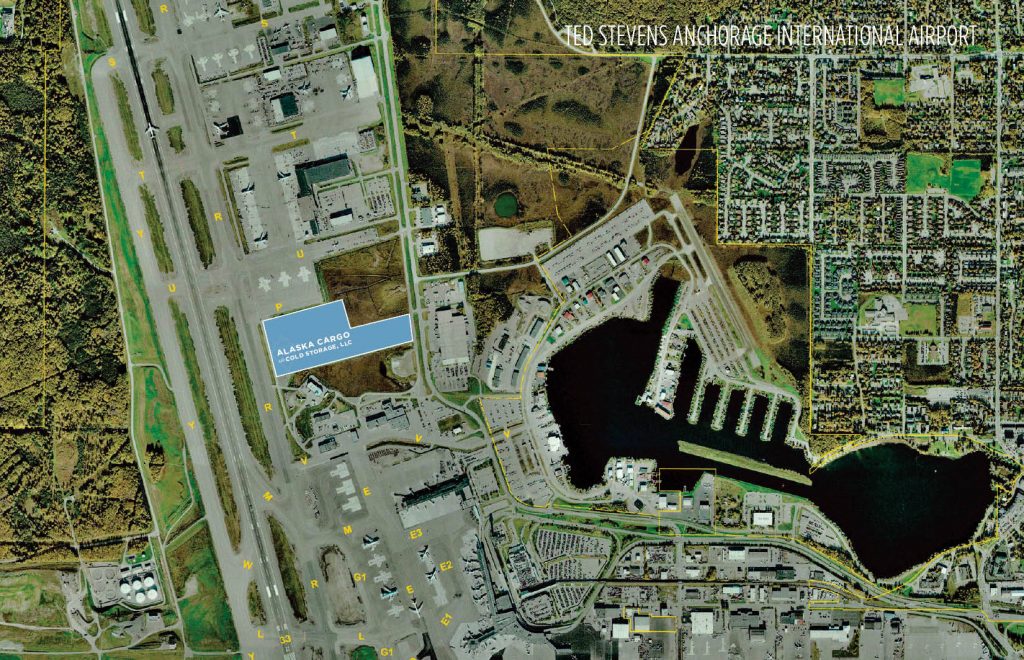 ANC is located in a Foreign Trade Zone, which makes it an ideal hub for global trade. And the agreement includes a $21 million BUILD grant to support constructing the warehouse facility.
 "We're excited about the potential this integral piece of the global cold chain has to make Ted Stevens Anchorage International Airport and Alaska a more attractive place for global companies to do business," said Alaska Gov. Mike Dunleavy.
ANC is the second-largest and sixth-busiest cargo airport, making it a strong strategic option for ACCS. During some parts of 2020, ANC had the most air traffic of any airport in the country. In fact, in 2020, ANC had transported 3.1 million metric tons of cargo. That's a 16 percent increase over 2019. Demand for transporting cargo through ANC grew throughout 2020. The airport started the year as the 38th busiest airport in the country and finished the year as the 15th busiest airport in the country.
As a whole, the project will have a large impact on the Anchorage economy. It should allow for improved exporting of Alaska's seafood and provide significant economic development.
"Cargo carriers and their industry partners are recognizing the advantages of operating at ANC. The signing of the ACCS lease cements 2 of 5 cargo developments, totaling more than $1-billion dollars of private investment, at ANC," said Ted Stevens Anchorage International Airport's Director Jim Szczesniak. "This new facility will further connect the World to Alaska, benefitting a burgeoning peonies market, Alaska's seafood industry, and other Alaskan exports."
Plans for the ACCS Warehouse Facility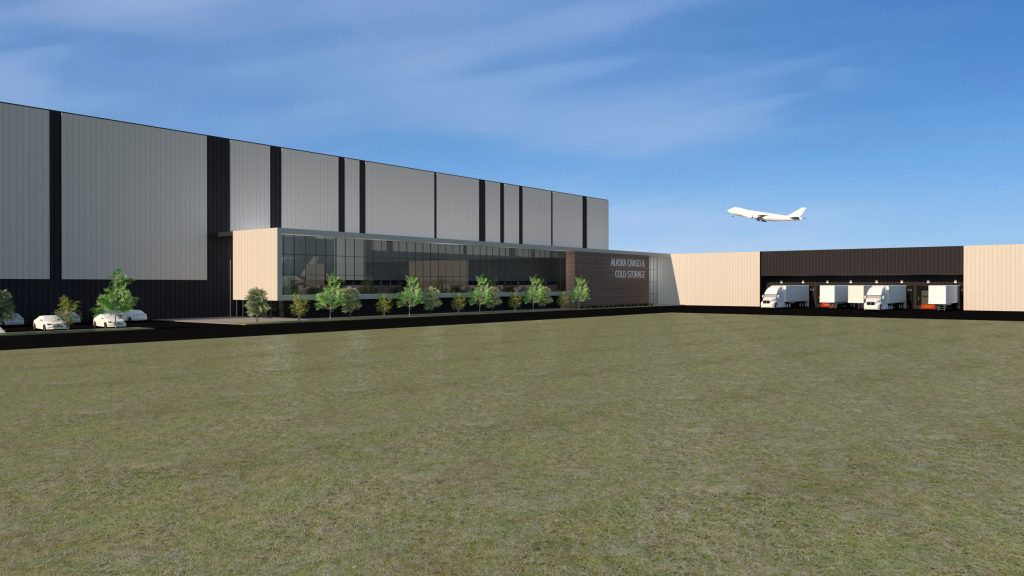 The warehouse facility will provide leasable cargo transfer and cold storage space to major air cargo carriers among other users. It will be located adjacent to the airport's runways and will offer a variety of storage options, including:
Quick cargo

Cold and warm storage

Logistics services

General warehousing options

Auxiliary space for tenant offices
The facility will use modern energy-efficient and renewable technologies, making it a state-of-the-art operation. Currently, Alaska has very limited cold storage and therefore vulnerable to supply chain disruptions. This new facility will reduce Alaska's dependency on Washington-based cold storage and improve Alaska's food security.
Phase One
ACCS has planned a phased approach for building the campus. The first phase of the project will provide 190,000 square feet of warehouse space and could begin construction in 2021. The first phase of the project has an anticipated budget of $87.9 million. This initial 190,000-square-foot warehouse should be operational by the summer of 2022.
Phase Two
The second phase of the project includes adding an additional 525,000 square feet to the warehouse. This phase has an anticipated budget of $220 million.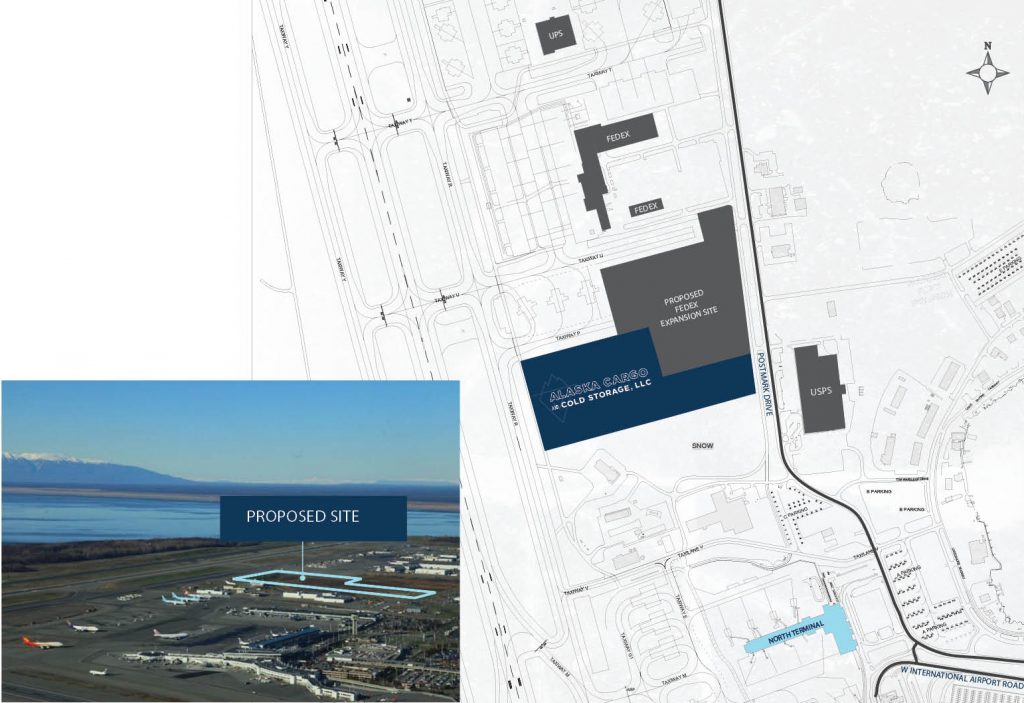 About Alaska Cargo and Cold Storage, LLC
Chad Brownstein and McKinley Capital Management LLC came together to create the joint venture of Alaska Cargo and Cold Storage, LLC.
Chad Brownstein leads Rocky Mountain Resources and has built an industrial complex throughout the Mountain West. Rob Gillam leads McKinley Capital Management, a global investment firm based in Anchorage.
The partnership comes at a time in history when air travel has become dominated by cargo shipments. Passenger air travel diminished in 2020 due to the coronavirus pandemic. But while people weren't traveling, they were busy ordering more goods and services online, increasing the demand for cargo transportation.