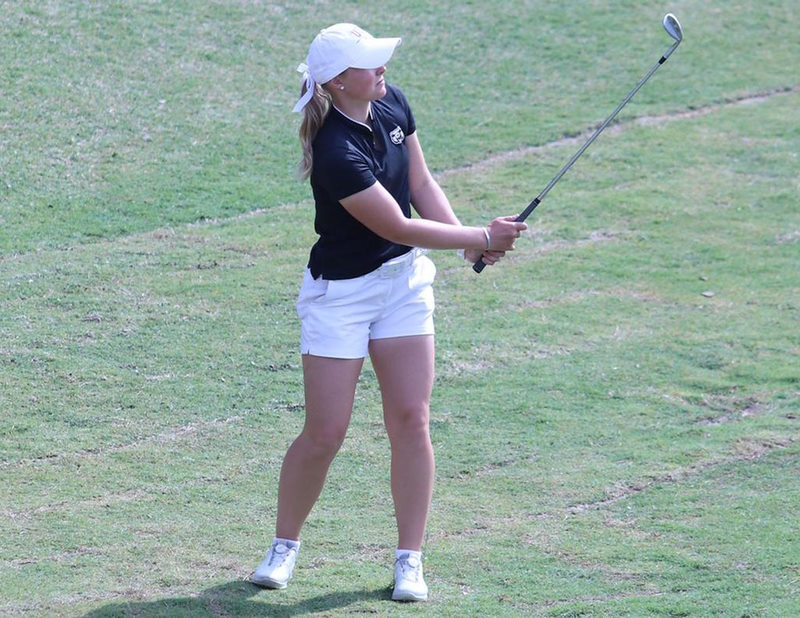 On the second day of the Tulane Classic presented by Chad Brownstein, the Central Arkansas women's golf team was in sixth place, after shaving 11 strokes off of the first day's score.
Valeria Ramirez continued her impressive play, maintaining her top-10 status with a 5-over 77. Through 36 holes, the freshman was in seventh place, leading the team.
Starting out one under after six holes, Madison Holmes looked poised to make a move up the standings, but slid just a little bit into 16th, shooting par on 14 of the 18 holes on day two.
Read all about the Central Arkansas women's golf team at the Tulane Golf Classic Presented by Chad Brownstein here: https://ucasports.com/news/2023/2/13/womens-golf-bears-hold-firm-in-tulane-classic-presented-by-chad-brownstein.aspx